Samui Destination Weddings
Koh Samui is a mere 25km wide and one of the most romantic wedding destinations in the world.
It's known for 5 star private beachfront and hillside villas, beautiful white sand palm fringed beaches, crystal clear blue waters, trekable jungles and numerous hidden waterfalls, Koh Samui is the ideal place to celebrate your wedding.
 These factors combined help explain the rise in popularity of weddings and honeymoons on the island.
Koh Samui weather is really pleasant most of the time. The climate in Samui comes in three distinct seasons: dry, hot and rainy. Thailand lies between the Tropic of Cancer and the Equator (slightly closer to the latter). This makes its climate warm and humid all year round. The humidity level stands between 70 and 85 per cent, and the temperatures averages at around 28°C. Koh Samui offers all that vacationers from cooler temperate countries could dream of regarding weather conditions. They are generally good year round, and the one thing you will rarely feel here is cold. You can enjoy the optimum weather conditions in Koh Samui between December and August.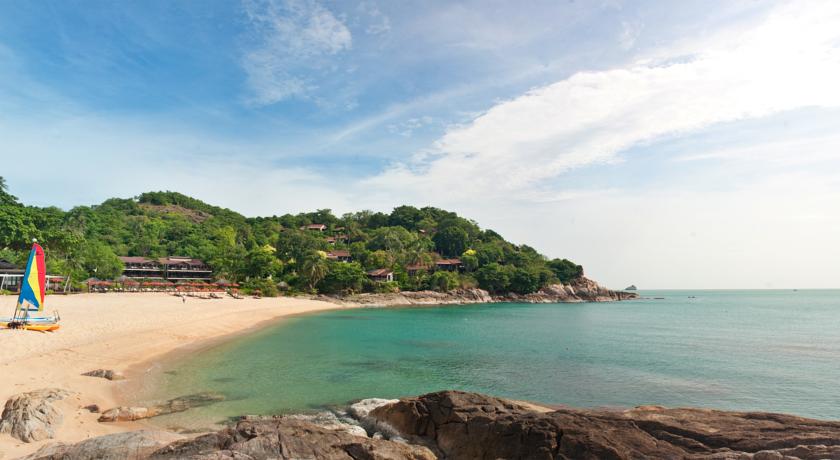 Koh Samui is also famous not just for it's castaway beaches but world class spa's, delicious Thai cuisine, Walking Street Markets, temples and boat charters to the Angthong National Marine Park where you can snorkel, scuba dive and visit uninhabited islands.    
Even in the "monsoon season" which is October and November there are still many sunny & hot days to enjoy. The showers are often short so on some occasions you may find yourself enjoying a refreshing monsoon for a few hours to break from the sun.
Have your wedding or event in total privacy in one of our spectacular luxury beachfront or hillside villas with amazing sea views. Celebrating your wedding at a luxury villa gives you the most intimate experience for you and your guests to relax in your own little tropical paradise.